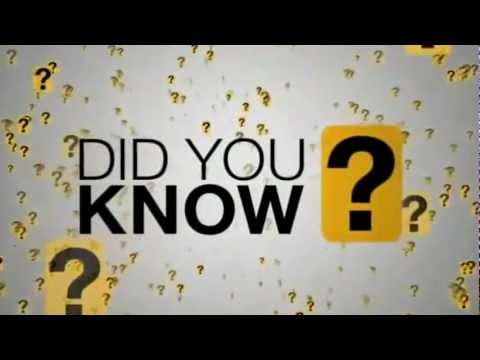 Yes We ARE!
            The nation was mesmerized by President Obama's message of hope and prosperity during the 2008 election and it roused us out of our seats and into the voting booths.  We were in a place of despair and stagnation and we were looking for something different and his heartfelt slogan of "Yes We Can" made us realize that change was up to us and it was time we took charge and got...
Letting Go of Our Story and Finding Our Own "WHY" →
Let the Doubts Come Later
            From the moment I laid eyes on my first born, I have believed in the wisdom of my child.  When Rachel's eyes looked into mine on that first night, I saw thousands of years of sage knowledge buried in the depths of purity in her brown eyes.  I have always trusted in her sense of self and the truth that she immerses herself in.  Tonight, she proved to me once again that she carries the...
Are You Living a Lifeful Life?
            I've been spending a lot of time lately thinking about aging and how to age well. I know it has been a hot topic lately and all over the news, so I wanted to do my own exploration of the subject.  I have read, studied, researched, and watched countless videos on all matters that are AGING.  One of the things I noticed about it that surprised me was that aging well has less to do with...
90 Seconds
            So, I have a confession to make.  Yesterday, I saw a twitter exchange that made me blind with jealousy.  In fact, the jealousy that I felt was so strong; I couldn't catch my breath for a minute.  I was shocked by how I felt because I can't remember ever feeling that way before.  Thinking back about it now, I don't remember a single instance of it.  As the feelings overwhelmed me, I...
Letter to My Younger Self
 Dear Beloved,            Do you remember the story your mother always tells everyone about when you were four years old?  It was your first day of preschool and the school had a bus that came and picked up the kids.  That day, all the other little kids were at the bus stop clinging to their mother's knees crying. You wouldn't even let your mom come to the stop.  You said, "I can do this mom. You...
Riverhead Books: How My Mother Taught Me to... →
riverheadbooks: My son adored my mother, who was a handful, believe me. She was from Liverpool, which I believe explains all of her most annoying, argumentative tendencies. (I attend twelve-step meetings for the children of the English.) Her real name was Dorothy, which she hated, and when her father died…
The Gift of Autism →
Here is my post in The Whirling Blog about discovering the Gift of Autism.
Be an Inspiration to the World
            Thanks to the power of the internet, we are able to get more and more access to uplifting, inspiring content from all the great thought leaders of the world.  The truth is, there is more good content out there then we could ever possibly ingest.  If we spent all day, every day just immersing ourselves in all the worthy media we found, we still couldn't finish it all and as the internet...
For @GeneManuel-Untitled for Now
a kindred spirit, perhaps— within a semi-circle of lions, bravery is tried; being as you are a rebellion locked in itself, a won't-be-put-down fighter, and somehow willing, under sky-scraper weights to stand for yourself; miraculous. as you yearn and you dream with your feet firmly rooted on the ground. an ungodly manifestation of impossible hope— you grasp it tightly, with eager fingers, and...
Standing with Oprah
              I had the tremendous honor and pleasure to attend Oprah's Lifeclass in NYC yesterday. In addition to knowing that the Lifeclass episodes would be soul expanding and full of opportunities for growth and discovery; a huge highlight was that I was also going to be able to meet some of my closest Twitter friends and solidify the bonds cast over 140 characters.             Even as I...
#LifeClass Lessons: Are You Addicted to Your...
            Iyanla Vanzant brought us all closer to our innate goodness on Monday night during the premiere of Oprah's Lifeclass on OWN.  She brought Steve, a broken soul, who had suffered with drug addiction and then feelings of worthlessness for years.  As Steve walked up onto the stage, everyone around the world watching stood up in solidarity to show their support for all he was trying to...
Lifeclass Lessons: You Need Your OWN Cup to be...
            As usual, I am filled up with great life lessons and insights after experiencing Oprah's Lifeclass on OWN. Iyanla Vanzant has an incredible gift that goes right to the heart and soul of what matters.  I watched her bring the light of life back into the guests' eyes as they awakened to their true potential. One of my biggest AHA moments of the night was this lesson:  You need your own...
@OWNViewers Oprah's #Lifeclass Warm-Ups Week 3:...
LifeClass Warm-Up #15: Living Your Life in Service:  This week, we will be focusing on Service. It is a core tenant of Oprah's and any great leader knows it is a cornerstone of success.  If living your best life doesn't include an aspect of service then you simple aren't truly doing it.  Service doesn't mean giving away all your money or all your time, it means giving YOURSELF: your presence, your...
OWN Viewers #OprahsLifeClass Warm-Ups Week 2:...
Life Class Warm-Up #8: Harnessing the Power of Intention: This week our focus is "Follow Your Bliss".  The concept of following your bliss was introduced by Joseph Campbell in "The Power of Myth".  We all understand the meaning of following our passions and the importance of it, but most of us just move through life letting life happen to us instead of deciding to move through life with...
OWN Viewers #OprahsLifeClass Warm Ups Week 1:...
Life Class Warm Up #1: Gratitude for your Treasures:  We all have THINGS in our life that add to our life and THINGS that detract from it. Find a THING that brings you joy, abundance, and bliss and write it a letter of gratitude. Tell it how and why it has added to your life and thank it for its place in your heart. I'll share mine later today. Life Class Warm Up #2: Gratitude for the People...
@OWNViewers #OprahsLifeclass Warm-Up #3: Gratitude...
"Awareness means you simply see who you are without struggling to change. Your awareness makes all the necessary changes,not your struggle"             I saw the above quote on Gene-Manuel's Whirling Blog and it pretty sums up my current philosophy.  It has made my life so much more meaningful because I have stopped STRIVING.  Today, at 43, I am working mom of 4, a wife, daughter, sister, friend,...
@OWNViewers #OprahsLifeclass Warm-Up #2: Gratitude...
A Letter of Gratitude to @Jason_Pollock: Dear Jason, I began using Twitter about a year ago as a way to network and grow a home based business.  When I started, I really didn't know what I was doing and started following celebrities and other news figures hoping to connect with future customers.  You were one of the first people to follow ME.  Your tweets were always positive, always uplifting,...
@OWNViewers #OprahsLifeclass Warm-Up #1: Gratitude...
Treasuring the Treasures that Come into Your Life  We are constantly bombarded by our culture to have or get more stuff.  Part of living an abundant life is to choose, with great care, the THINGS we allow into our life. We need to act with self awareness and treasure that which we decide to give our energy to because you give your energy to everything. Every item you possess has an energy that...
A Poem for @Live2Tell
Light Space Current: As her light eyes scorched the sun, and the universe grew jealous; her natural scent of flower and rum caused stars to flee the spacial current and nest in her smile.
"society, open your eyes again"
the rusted machinery of your dusty heart  twists the air with it's little gasps— trying vainly to beat even though warmth isn't translated through metal and inhumanity. waves of sorrow crash  silently in your brown eyes and in it, instantly, again, it's gone in the sunlight— because the orange-yellow tint reveals to you an open hand filled with acceptance and hope....
Get Ready World, the IFFIES are Coming!
            As social media has become more and more popular and I have become better versed in its workings, I have noticed a new group that is going to the head of the pack and becoming the new leaders of the world.  They form how we think, what we watch, how we vote, what we believe, and how we spend our time and money. I call them the IFFIES and I am thrilled that they are here, that they are...
Wise Woman Wednesday: Dr. Maya Angelou
            One of the greatest treasures of the world is Dr. Maya Angelou.   She has elevated the souls of every person she has touched with her work and her spirit.  To me, she is the embodiment of a life well lived.  Her life has been full of extreme triumphs and unspeakable tragedies, yet she keeps growing, learning and teaching.              Her biography is full of one amazing accomplishment...
Wise Women Wednesday: Moms of the World
            Every Wednesday, I write a blog post featuring a woman that I feel has an extraordinary amount of wisdom that she shares with the world and uplifts the rest of us up with it. Today I want to honor a group of women that have sustained me , uplifted me,  and nurtured me as I have tried to navigate this wild ride that I am on and that group of women are Moms.             My life is always...
Wise Woman Wednesday: J.K. Rowling
            Of all the episodes that Oprah Winfrey has done over the years, the one with J.K. Rowling was one of my favorites. I tuned in to watch with my then fourteen year old daughter because she is a writer and a huge Harry Potter fan and we both came away moved and inspired.   I have never heard J.K. Rowling speak where I didn't want to rewind and watch again to take in the lessons one more...
A Celebration of Hope for Africa and the Rest of...
Last week, I watched Tom Shadyac's documentary, "I AM" on the OWN Network and was tweeting with Tom during the telecast.  At one point we were discussing what was happening in Africa and I responded that Africa "is our womb."  At the time I was just responding to some comment, but my words stuck with me and I couldn't get them off my mind.  When I saw Oprah's interview with Diane Sawyer on...
Nutrition For Our Souls
            Today, I watched one of my favorite filmmakers Louie Schwartzberg talk at, Panasonic Live at CES, about the incredible changes that are taking place in the art world thanks to technology and the internet.  As he talked, he described his vision for the future of filmmaking and art.  He said that an artist's job was to be mindful and observant so that they can feed the world through...
Wise Woman Wednesday: Martha Beck
            Martha Beck is America's Life Coach.  Her words of wisdom laced with profound truths and easy humor go right to the heart of every person listening.  As her stories progress, you feel your back get a little straighter, your heart get a little fuller, and your soul get a little lighter.  She publishes a monthly column in O Magazine that is the first thing most of us turn to looking for...
You Shall Know Them By Their Sparks
Watching Jane Fonda on OWN's Master Class, I was struck by a powerful moment in the show where Jane shares how her life shifted when Greta Garbo and then Lee Strasberg saw something in her and made her realize that she had value.  Two small encounters with people that chose to see Jane Fonda's worth were etched into her memories and she tearfully recalled their impact on her over a half a century...
Wise Woman Wednesday: Jane Fonda
Tune into Oprah's Master Class on OWN, Sunday January 8, 2012 at 10PM EST, for a more in depth look at this incredible Wise Woman. Jane Fonda gave an amazing TED Talk at the TED Women event in New York City in December. Aside from being an extremely charismatic and engaging speaker, what she talked about is one of the most relevant topics on everyone's minds today-the Longevity Revolution. ...
Are You a Pathfinder in Your Life?
            Yesterday I made a tweet during The Rosie Show featuring Penny Marshall about how much I loved the way Rosie O'Donnell respected and showed gratitude for all the Pathfinders in life.  Because I received so many responses to that tweet, I know those feelings resonated with you too, so I wanted to share some of my thoughts about Pathfinders.             As most of you know, I am an Air...
A Letter to all OWN Viewer Followers
Dear OWN Viewers,  I started OWN Viewers on November 12, 2011 after watching Oprah's Lifeclass season finale.  Oprah and Iyanla Vanzant were discussing viewership and Iyanla asked Oprah to put out into the Universe what she needed from us, her loyal fans and viewers.  Oprah said she was looking for 1.2 million viewers for OWN.  I decided the best way I could help was to create a platform where OWN...
OWN Viewers, Let's Get Moving!
            Everyone has heard the negative press about OWN: The Oprah Winfrey Network. We OWN Viewers know there is way more going on than all the negative stuff they have been slinging.  OWN isn't just about Oprah Winfrey all over a television network. OWN is a movement; it is transformative television and viewer engagement created to get us up off of our couches and committed to making a...
Please...BE REAL!
            There is a woman I have known for many years and every time someone new comes into her life, she invents a persona to be the most pleasing and perfect fit for this new relationship.  She is gracious, sweet, kind, flattering and you are quickly disarmed by the glow of her presence in your life.  As time goes on you believe her to be your best friend, the person who knows and understands...
Wise Woman Wednesday: Eve Ensler
            There is never a word spoken by Eve Ensler that I do not feel viscerally within me.  She speaks to the heart of me; my insides are torn open and my soul is challenged and I always know that who I am is shifted by her work.  You can't hear her talk and not be moved.  You can't watch that tiny little woman speak her truth and not feel like you've witnessed transcendence.  She is pure...
December 28, 2011  Dear Oprah,  Sitting at my computer tonight doing research for my Wise Woman Wednesday post on OWN Viewers, I had the glorious luck to see your Minerva Award speech from the 2010 California Women's Conference (http://www.womensconference.org/the-womens-conference-2010/video/twc-oprah-winfrey/).  It is always awe inspiring to see you do what you do best; use your words to lift...
2011: A Year of Transformation
            My life has taken so many strange twists and turns this year; I can hardly recount all that has happened.  I know I am forever changed by some of the most profound ones and I have experienced some of the greatest joys of my life.  It is always essential to look at where you have been in order to give the proper attention to what is needed to grow in the future and it has been such an...
How the Documentary "I AM" Changed My Life
            Just like many of you, I heard about the documentary, "I AM" from The Oprah Winfrey Show.  When Tom Shadyac came on and shared his story about how a biking accident changed his life, I knew I had to go see the film.  Something about his energy and the pureness of his intentions resonated with me.  I went to the website and learned that "I AM" wasn't playing anywhere near my home, but...
Gratitude
I watched an amazing TED talk by Louie Schwartzberg of MovingArt.tv (@louiefilms). You can watch the TED Talk here:  http://www.ted.com/talks/lang/en/louie_schwartzberg_nature_beauty_gratitude.html.. His work is so stunning and his film "Gratitude" so moving that I shared the talk with all my friends. One friend loved it so much that he transcribed what the narrator of the film says....
The Importance of Trusting Yourself and Practicing...
            I make thousands of decisions every day, important decisions where people's lives are involved. As an Air Traffic Controller, I have to look at situations, calculate risks and outcomes, decide on a plan of action, and execute that action, trusting in myself that my judgment is the right one for that situation, at that moment, even while jets are coming toward each other at 15 miles a...
Wise Woman Wednesday: Zainab Salbi
            Zainab Salbi is an Iraqi American Activist and Founder of Women for Women International, a humanitarian organization dedicated to supporting the women and children of war.  She started the organization in 1993 after visiting rape camps in the former Yugoslavia and realizing there were no support organizations out there to help what she calls the "back lines of war". You can watch her...
Find Your Voice and Use It!
     This past year has been one of transition for many of us in the world.  We seem to have been awakened from a very deep, all-consuming numbness that was derived out of blind materialism, unconsciousness about the consequences of our actions on the health of every social structure on our planet, and an arrogance that made us believe that we were somehow the chosen ones.  This numbness caused us...
Wise Women Wednesday: Ellen Johnson Sirleaf,...
            This week, the Nobel Peace Prize was awarded to three women, Liberian President Ellen Johnson Sirleaf, Liberian Peace and Women's Activist Leymah Gbowee, and Yemani Journalist and Activist Tawakkul Karmen.  These three women are examples of the power of women standing up and using their voices to effect change no matter what the consequences.  The Nobel Peace Prize Documentary on these...